The
Ebb & Flow
Collection
explore the latest series
Coming Soon…Fine Art Prints
Archival reproductions made to last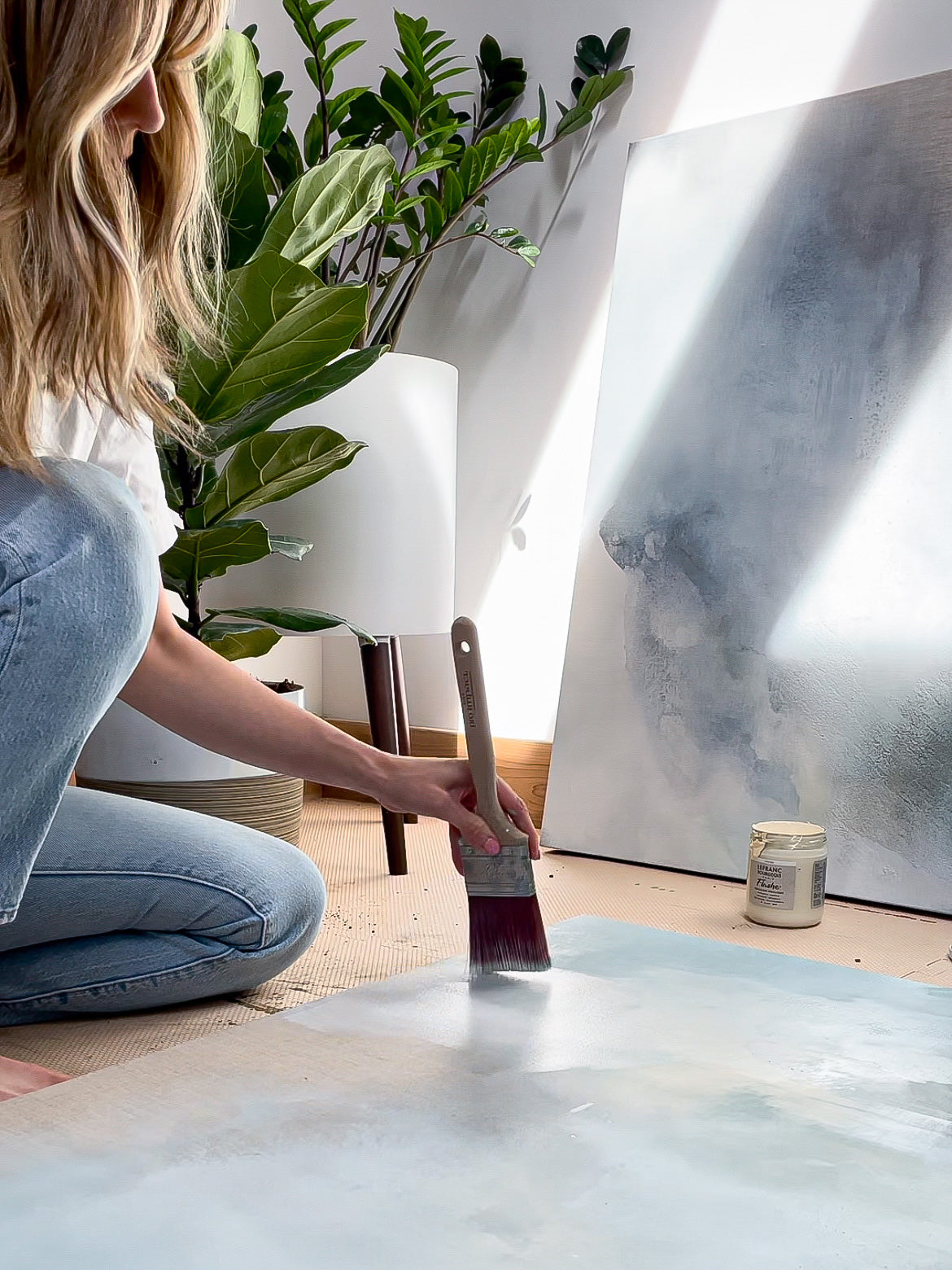 Interested in a custom piece for your home, office or design project?
Welcome!
Sharing my work with you is an honor. The process of painting not only brings me peace, but it allows me the opportunity to connect with myself and with nature simultaneously. My goal has always been to share that experience with others through my artwork. I hope that you find something that speaks to you. Thank you for being here!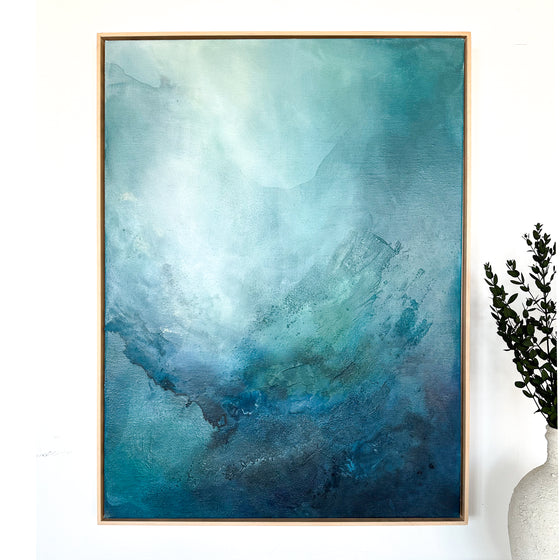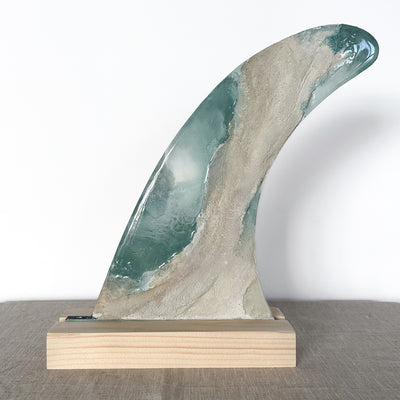 latest work
The Ebb & Flow Collection
With 25 pieces ranging from framed paintings to decorative surf fins (and even a wooden surfboard) this collection captures the movement and tranquility of the ocean while simultaneously expressing the beauty of life's rhythms.
Shop Here
BEHIND THE ART
Inspired by the beauty and tranquility of the ocean
For as long as I can remember, I've been drawn to the ocean. I'm endlessly inspired by its beauty as well as the power and mysteriousness of its depths. It's no surprise that the colors, textures and feeling of being near the water constantly find their way into my work.
Explore Available Work
A little about me
I'm Jamie, a full-time artist living and creating in Rockaway Beach, NY. My work is inspired by the organic and intricate beauty found in nature. I find so much inspiration in the colors, textures, smells, and overall feeling of peace of the coastline.
★★★★★

Jamie's work struck in me a love for abstract art. The passion she has for what she does comes alive in everything she creates. Her love for the ocean and nature so clearly inspires her art in the most beautiful ways— it's impossible not to find something to love in every piece!
★★★★★

We discovered Jamie's art on the internet and immediately fell in love with her work.  Her ability to mix colors and texture in a fresh and modern style was exactly what we wanted.  One DM and we were on our way to commissioning a very special piece of art.  Though we live in Atlanta, the distance was not a problem for Jamie.  She successfully incorporated our tastes for color and size into what is now the focal point of our home.
★★★★★

Jamie is a pleasure to work with! I have 6 of Jamie's pieces and recently finished hanging them on the walls in my new apartment. They have transformed the space into a beautiful oasis. My pieces always come well wrapped and sealed and in a timely manner. My framed art arrived in beautiful frames with hardware already attached for hanging in the wall. Jamie and I are already discussing a new painting for another wall in my apartment. I highly recommend working with Jamie if you're looking for a beautiful piece of abstract art.
★★★★★

I own a few of Jamie's pieces now, but just had her make me a custom triptych that I've been dreaming about. Jamie and I walked through my vision on FaceTime, since I'm in Canada, and then did a tour of the surrounding space and colour palette of the room. Subsequently, she asked me to follow up with close-up photos of the colours and textures that I wanted to coordinate. Jamie kept me in the loop along the way, but ultimately I wanted a surprise. When my perfectly wrapped package arrived, I have to admit that I was stunned by her beautiful work! The depth and dimension to these pieces is absolutely phenomenal, and the finishing is just spectacular. Working with Jamie on a vision is always an enjoyable and collaborative experience, and I'm already looking forward to my next new piece to continue my collection.
★★★★★

Jamie's art is a reflection of the divinity of nature. Her lush and vibrant use of color brings the depths of the ocean or the serenity of the woods in to your home. I truly find peace when I look at the stunning piece she created for me for my wedding gift. I believe the ocean inspires her soul, and it reflects in her use of texture and color that gives my dining room a tidal wave of blues that helps make up for the fact that I live far from the sea.